Times have been hard and we are more than happy to welcome back everyone on the island. With this, we would like to remind everyone of the general health and safety protocols being implemented at Inaladelan Island Resort.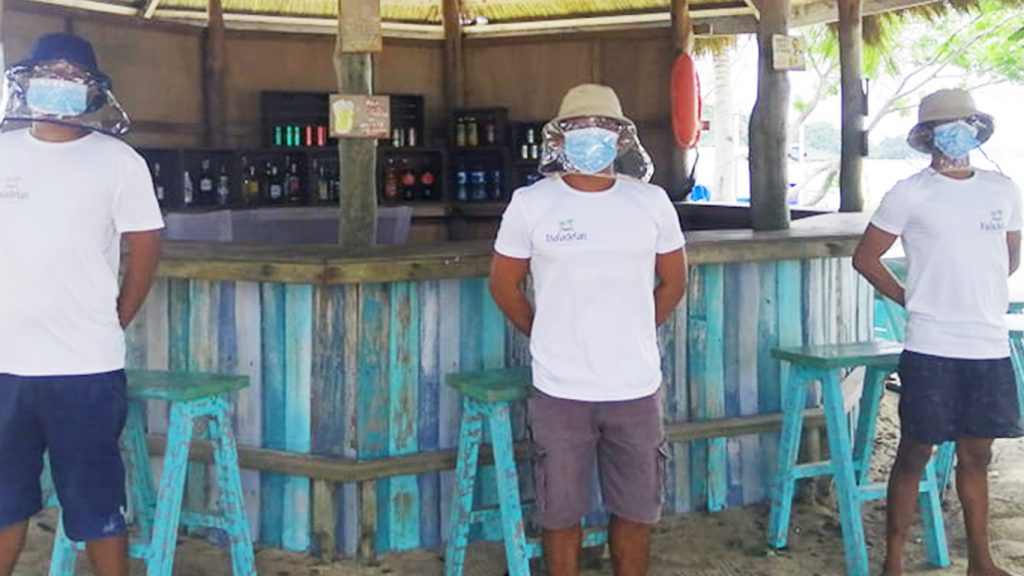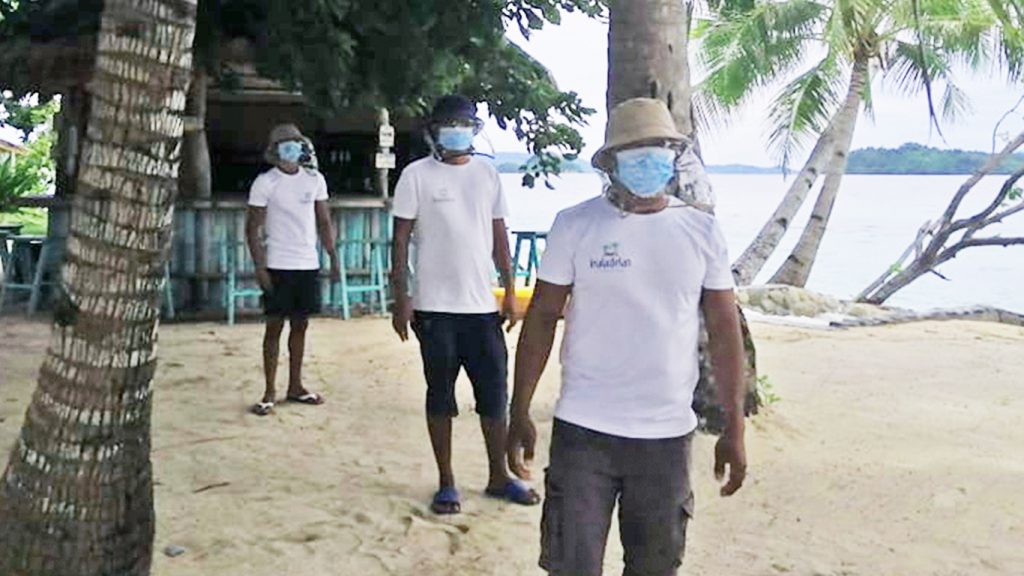 As of the moment, we are only accepting Day Visits to the Island. We have an ongoing partnership with a bed and breakfast at the mainland to make staying at Port Barton and visiting Inaladelan Island easier. You may refer to that on our Port Barton Summer Package page. For more details, please visit our Facebook.

(To enter Port Barton, San Vicente, Make sure you have a valid overnight reservation. Be ready to present this upon reaching the checkpoint. Ones without a reservation will not be allowed to enter)


Before & Upon Arrival
Make sure you have your essentials (face mask, face shield, alcohol, wipes, etc).
Temperature checks are necessary before riding the boat and entering the island.
No mask, no entry on the boat.
Upon arrival on the island, please answer the contact tracing form accurately and honestly.
On the Island
Please practice physical distancing.
All chairs and tables are positioned 1 meter apart from each other and markings on the chairs are also present to guide guests.
Wash your hands properly and sanitize your hands frequently.
Throw your trash in the designated trash bins.
Make sure you have a mask with you.
Practice social distancing.
Although not required, we encourage our guests to bring their own dining utensils. (Packaged disposable ones are also available upon request).
Other Guidelines:
Before the guests' arrival, all surfaces are cleaned and disinfected. Throughout the day, the bar, tables, chairs, and other surfaces are further disinfected for good measure.
For safety reasons, activities such as volleyball and snorkeling (unless a guest brings his/her own gear) will be temporarily prohibited.
All staff members are required to wear face masks and face shields.
Proper food safety and preparations are also observed by the staff.
For more details, please feel free to reach us on our Instagram or Facebook or you may send us an email at booking@inaladelanisland.com
* Inaladelan Island Resort reserves the right to refuse entry to any persons who fail to follow the necessary health and safety protocols.