Last week, we talked about how the establishments of the tourism industry are adapting to the pandemic. However, everyone's effort is needed to combat the spread of COVID-19. So whether or not your plan for the next few months is to is to stay at home or travel again to a private beach in Palawan, safety ought to be a priority. We know, there's so much science involved in staying protected. To help you out, we have several suggestions on how you can remain protected amidst COVID-19.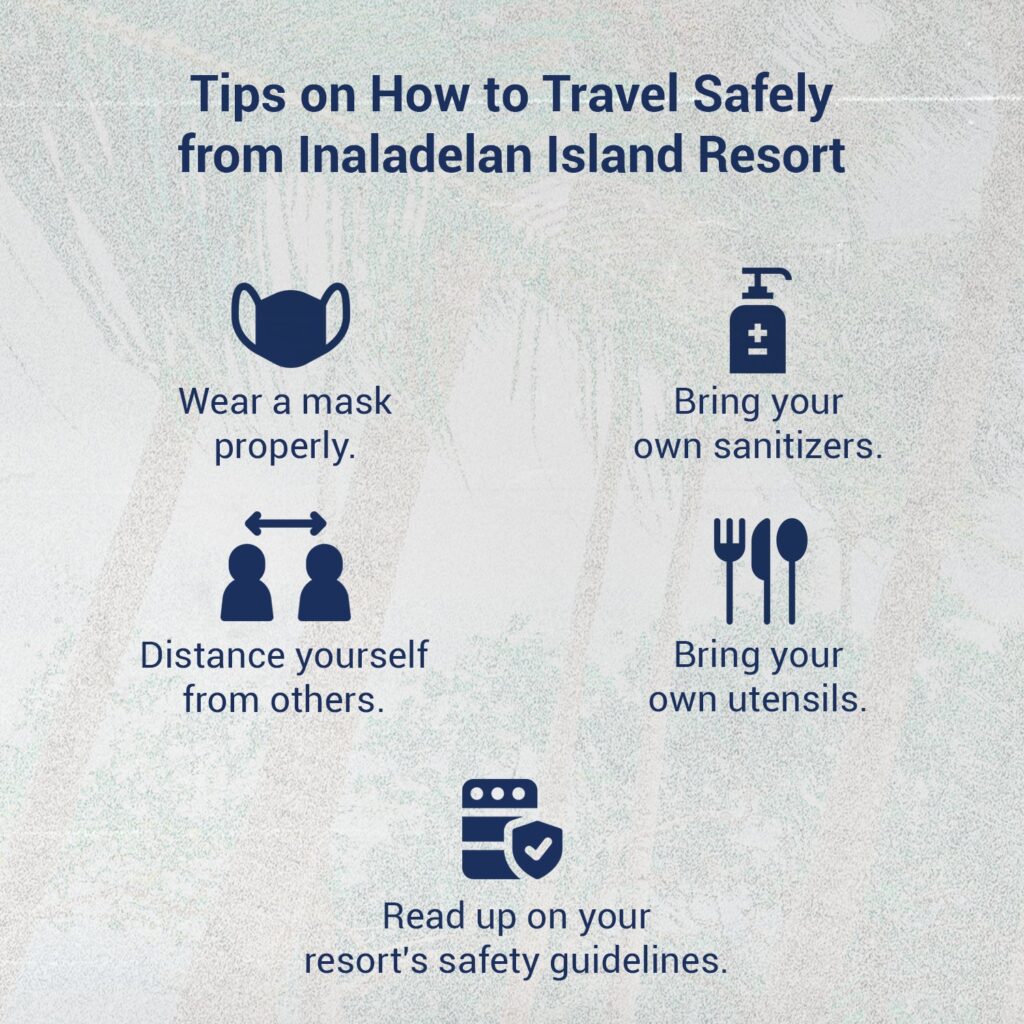 Commit to Proper Personal Hygiene

Keeping yourself clean is the first step to helping others be clean as well. However, due to the highly contagious nature of the virus, simply washing your hands when you remember to isn't enough. According to the CDC, you should be doing so before eating, after eating, and even after feeding your pets. There's no strict list on when to wash up, but the standard principle is this: when you know that a part of your body has touched something, it's better to be safe than sorry — just wash it.

To further understand the science of adequately sanitizing yourself, watch this video from Vox.

Sanitize Your Things Constantly

No matter what, you are bound to have something new on your hands at some point. If you stay at home, you will receive some mail or a package. If you're traveling, you could be given a room key that's been in the hands of hundreds of others. Sanitizing the things you usually hold prevents cross-contamination and spreading the virus onto often held surfaces.

While you may not have access to the prescribed UV box or cleaning solution, an essential practice should be to sanitize your things away from places you come into contact with frequently. These include your bed, sofa, and dining table. Additionally, you should sanitize every nook and cranny of your item and leave it as such for four minutes, which is the reported time needed to subside the virus.

Encourage Others to Be Vigilant

Encouraging others to make sanitizing and physical distancing a habit increases our whole defense against the virus. Something as small as sharing an informational article or post can already help accurate information reach a wider audience. You can also be the one to correct your loved ones if they're not abiding by protocols, or take the initiative to enforce those practices in your home. As always, don't forget to be kind with your words.

These times have been difficult, but we should continue to remember that the sooner we make safety a priority, the more likely we are to stagnate the growth of this virus. There are many pages online that condense complex research articles into understandable posts to help you be more informed.

So don't forget: wash your hands, don't go out, and stay safe!